Want to pay taxes by credit card?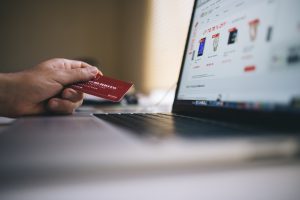 The National Tax Agency (Japan) has announced that credit card is one of the methods of national tax payment after 4th January 2017. You might need to go to a bank to pay corporation income tax and other taxes in cash or think about other ways that take long, but now you can simply pay them online with a credit card. You want to focus more on what is important to you? Pay taxes by credit card!
How to make payments
Go to payment site (Japanese)
Enter your information (name, etc), amount of Japanese yen to pay, etc
Enter card details
Confirm the information above and make payment
For detailed steps with English translation, see Steps for credit card tax payments (Japan)
What taxes can I pay by credit card?
You can pay almost all national taxes. So you can pay corporation income tax, local corporation income tax, consumption tax, individual income tax, withholding tax, inheritance tax, gift tax, etc.
What credit cards can I use?
You can use Visa, Mastercard, JCB, American Express (Amex), Diners Club, and TS CUBIC CARD.
Processing fee is required
The payment processor, Toyota Finance Corporation, will charge a processing fee (may be tax deductible). See the table below.
Tax to pay
Processing fee (consumption tax included)
JPY 1 ~ 10,000
JPY 82
JPY 10,001 ~ 20,000
JPY 164
JPY 20,001 ~ 30,000
JPY 246
JPY 30,001 ~ 40,000
JPY 328
JPY 40,001 ~ 50,000
JPY 410
Note: JPY 82 is needed for every JPY 10,000

(Example: if the tax is JPY 60,100, the fee is JPY 574)
Can I earn points or miles from this payment?
Usually, yes. But we recommend you ask your credit card company.
Interested in our bill payment service? Visit Bill payment service